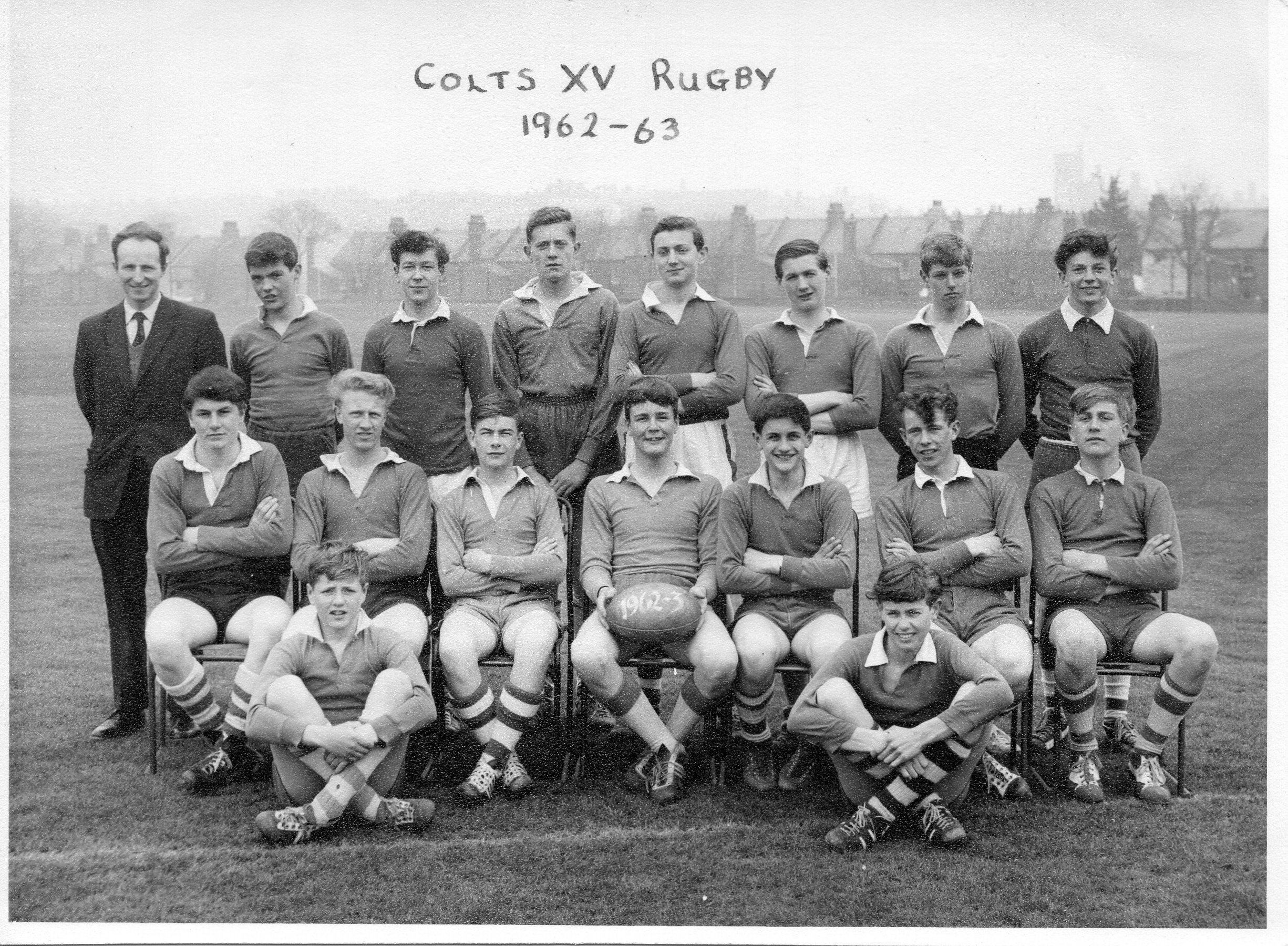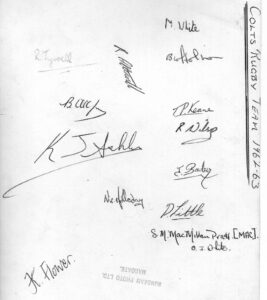 Many thanks to Terry Keane who provided this photograph of the Colts Rugby XV from 1962-1963.
The reverse of the photo provided some autographs from the esteemed players.
Terry identified himself (most reassuring) as being third from the right on the back row, and R. Tyrrell on the far right seat . Ken Girkin is easily recognisable.  I can recognise Barry Holton second from the right in the back row, and a youthful Nicol Holladay third from the left seated.
Courtesy of Martin White:
Back row left to right: Owen White, next not sure, then John Bowley, Robert Wilson, Terry Keane, Barry Holton, Martin White.
Middle row from left: not sure, then S MacMillan, Nic Holliday, Ken Ashby, Barry Allfry, not sure, R Tyrell, at front Ken Flower and on the right not sure.
Further contributions would be welcome!
Front left looks a bit like Clive Cant's elder brother (Cant's Menswear, top of Margate High Street, Ed).
630 views