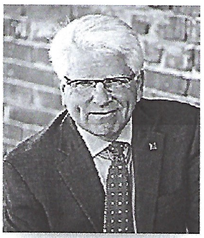 Gary John Mankellow, 72, unexpectedly passed away at his home on March 27th, 2020. Gary was born in Hatfield, England on 12/12/1947. He attended Chatham Grammar School and Dartmouth Navy College, where only the best was granted entry. Gary was accepted into the Royal Navy and spent 10 years as a backseat navigator. At one port, Gary met the love of his life, Carolyn Crosby Mankellow, who together celebrated 46 years of marriage. In 1977, Gary and Carolyn came to America for Gary to begin a 23-year career with Pfizer Pharmaceutical as a Manager/Trainer of Sales. After retiring in 2000, Gary did consulting work on sales training until being recruited to join Coldwell Banker Good Life Real Estate Group in 2008. Gary quickly became a top producing agent in Kansas City. Receiving many awards but he was most proud of being a repeated recipient of the Agent Spirit Award voted by his colleagues. Gary is survived by his wife, Carolyn Crosby Mankellow, of the home. His family of collegues at Coldwell Banker Good Life and MANY friends. A gather of celebration of Gary's life will be held at a later date.
Mike Tyrell writes: back in July I received an email from John Stroud informing me of the death of his old friend, Gary Mankellow, which follows here:
'My old friend Vince Thomas (Si 1958-66) has told me about the death of Gary (Dally) Mankellow who was also in Simmons and was born at the end of 1947. I think he probably left school in 1966 or 1967. After CHS he went to Dartmouth became an observer/navigator in the Fleet Air Arm and eventually settled in Kansas USA where he worked for Pfizers before becoming a successful realtor i.e. estate agent. You will find a brief obituary if you google him which describes his school as 'Chatham Grammar School'. Vince has been contacting some of Gary's contemporaries and is keen to trace G J 'Graham' Farmer who was also in Simmons and about the same age as Gary. At school he was always known as 'Fred'. Do you happen to know about his current whereabouts'?'
John Stroud's email continued:
'He had recently been in touch with Ian 'Ted' Whybrow who was Head of School in 1960/61. Since we had both attempted to do the 'top job' at CHS we had a good deal to talk about. He is a very successful author of children's books and is well known for his 'Harry and the Dinosaurs' series which our grandchildren love. He is in his late 70's and lives in Cambridge. You will find lots of information about him on line, especially in Wikipedia'.
418 views